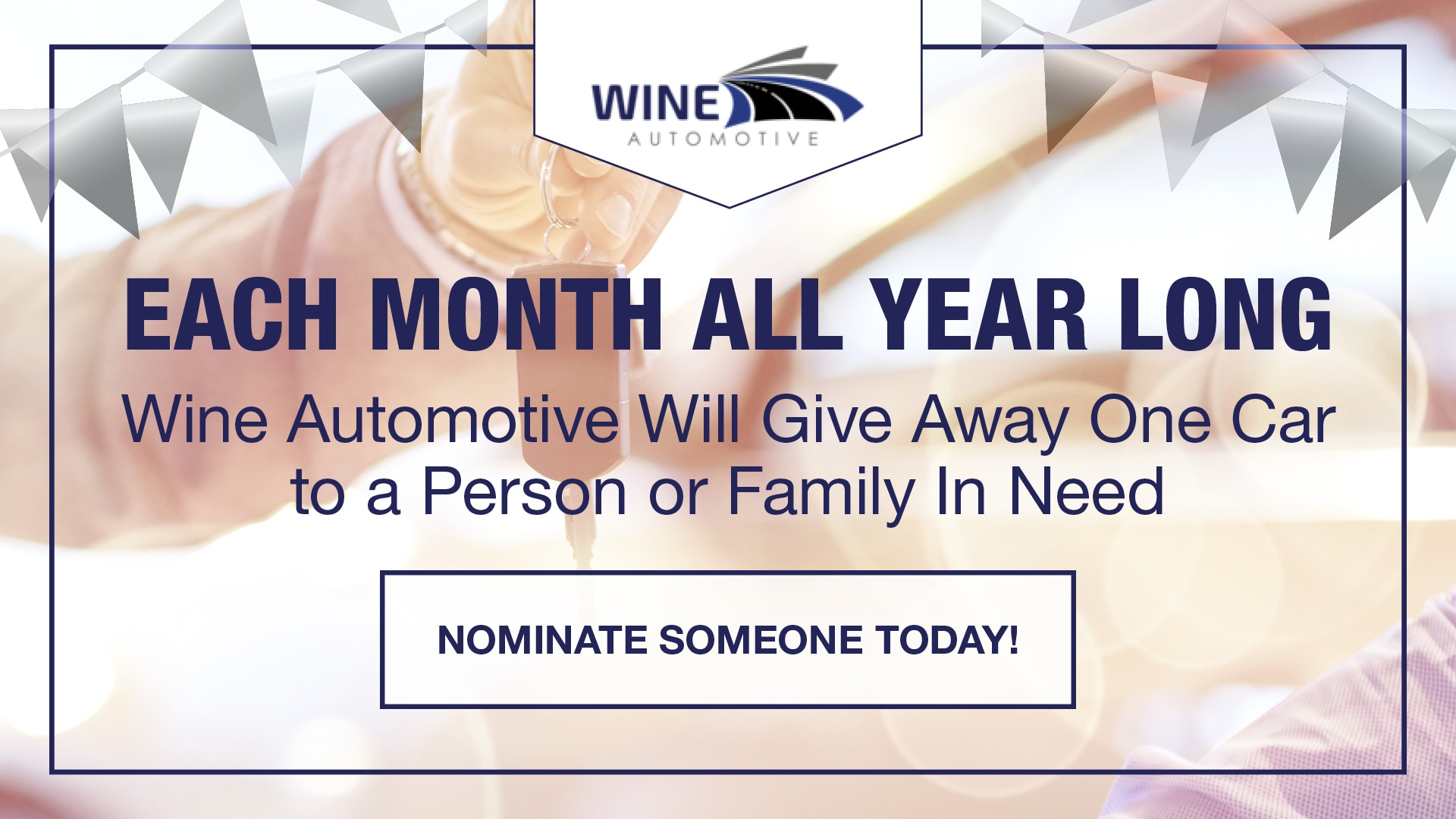 Wine Automotive Cares
Helping Those in Need with One Free Car Giveaway Every Month!
While it's easy to take for granted, daily transportation is not a given for some. As the holiday season approaches and winter weather factors in, this situation can become dire and a source of major stress for those in need. So how can we help?
Wine Automotive's vehicle donation, running through the holiday months and beyond, attempts to tackle this issue and give back in a profound manner. We will give away one vehicle per month to a person or family truly in need with a powerful story to tell. From military families who deal with overseas commitments and lasting separations to struggling college students in debt and the sacrifices of single parents, our team wants to help you get one step closer to achieving your aspirational goals and inspirational dreams.
This is our unique way of giving back to the local communities of Virginia and North Carolina - qualified participants must live in one of these states. We understand the importance of needing a reliable way to get to work, run errands, tend to family needs and more on a consistent basis. This vehicle giveaway, taking place once per month through the holiday season and into the foreseeable future, will help improve this situation for a person or family in need. Our team at Wine Automotive is grateful for the opportunity to make a difference in this regard and looks forward to connecting over the remarkable stories you choose to share with us as part of this event.
Want to learn more about this vehicle donation and the program specifics? Reach out today after filling in your nomination form. You even have the option to nominate someone in need that you believe is deserving!